Overthrowing The Government Is My Kink is the twelve episode of Survivor: Emathia.
Challenges
Immunity
Shoot - Today's immunity challenge is inspired by the goddess of the hunt, Artemis. For this challenge, each survivor will shoot ten arrows at their fellow players.
You can shoot all your arrows at one person, shoot a different arrow at each person, or arrange them in any combination using any criteria you see fit. To shoot your arrows, simply message your host chat with how you will be allotting them, formatted like this:
5 arrows at Jay
2 arrow at Abbey
2 arrows at Amanda
1 arrow at Cami
Then, you will message your host chat with a guess of how many arrows you think you will receive. You are allowed to coordinate arrows with your fellow players i.e. strategize about how to allot your arrows.
The official deadline for this challenge is 8PM EST on Saturday, March 25th, but results will go up as soon as everyone has sent in their arrows and guesses. Since this is a very low-effort challenge on your part, please try to get it done ASAP.
Winner (according to finish): Logan
Immunity Challenge: Shoot
Winner
Tribe
Tribal Council
Tribal Council #12: Oizys Tribe
Voted
Against
Voter

Duncan (7 votes)


Ali, J.D., Logan, Lydia, Owen, Ryan T. & Trevor

Trevor (1 vote)

Duncan
VOTED OFF:

Duncan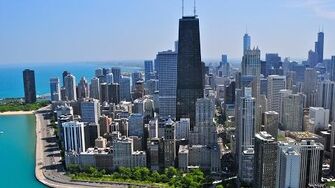 Still in the Running
Ad blocker interference detected!
Wikia is a free-to-use site that makes money from advertising. We have a modified experience for viewers using ad blockers

Wikia is not accessible if you've made further modifications. Remove the custom ad blocker rule(s) and the page will load as expected.